Jina Isi Ka Nam Hai
Ramniklal Babulal Vandra
<![if !vml]>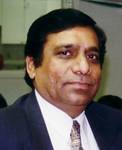 <![endif]>
Birth: He was born in Lilia Mota, Amreli on May 26, 1946
Father: He is the son of Babulal Savajibhai and
Mother: Nanduben Vandra.
Childhood: He went to grammar school in Lilia Mota. He went to Junagadh for high school. He stayed at the Kadia Gnati boarding in Junagadh in 1963. Over there he met
Friends:
Bachubhai Parmar (Father of Dr. Rasik Parmar, Dr. Vinod Parmar, Bipin Parmar and Nita Yadav.

He also met Bipinkumar Nathalal Bajania (who is his best friend)
Naughty Days:
In 1965, he joined L D College of Engineering in Ahmedabad. His sidekick, partner in crime, amigo, and Yaar, Bipinbhai also joined our founding father Ramnikbhai at L D College of Engineering. In 1970, Ramnikbhai received his Bachelors of Engineering.
Coming to US:
Soon after college, Ramnikbhai had an opportunity to come to the U.S. However, Ramnikbhai had two dilemmas,
One he was a little scared and

Two he didn't have the financial funds to take this big step.
Fortunately, he had a best friend who would support him in any way possible. So, Bipinbhai had a talk with Ramnikbhai, and Ramnikbhai decided that he would go to the U.S.
Missing Inspiration: But before his journey, he thought to himself something is missing.
<![if !vml]>

<![endif]>
He did not realize that he was looking for Love! But any one can see in his eyes ! What must be missing? Finally he figure it out..Ah, "Radha". But, where would he find this "Radha" you ask. The answer is simple, Gujrati wedding, DUH. He finally met his "Radha" (Meena – Daughter of Popatlal Nanjibhai and Kanchanben Solanki).
Married: They got married on January 23, 1972. A couple of months later, Ramnikbhai came to the U.S.
Life in US: In 1973, Meenaben came to join her husband. A few months later, Ramnikbhai imported his best buddy. Life in the U.S. was hard and it was a struggle.
Joy of Life: But, the struggle became nonexistent, because God delivered the most beautiful gift in the world, their daughter, pride and joy, Surbhi.
Bring his Family: They all were so happy, so happy that they decided to import the rest of their family so they can too enjoy this gift from God.
Years went by…
President in US Canada Association: In 1993, Ramnikbhai attended a Kadia Gnati function in Canada. <![if !vml]>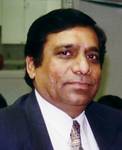 <![endif]>
They nominated him to be the President In 1994, we had our first Gnati function in the U.S with our Canadian friends. However, it became difficult to join two countries under the same Gnati organization because of the distance and different work style, working hours.
Started our Association in US: Therefore, in 1998, He and his friends our Gnati Bandhus, decided that we should start a Kadia Gnati organization in the U.S. That is how the Gurjar Kshatriya Kadia Gnati Organization started. And Ramnikbhai is father of our Association.